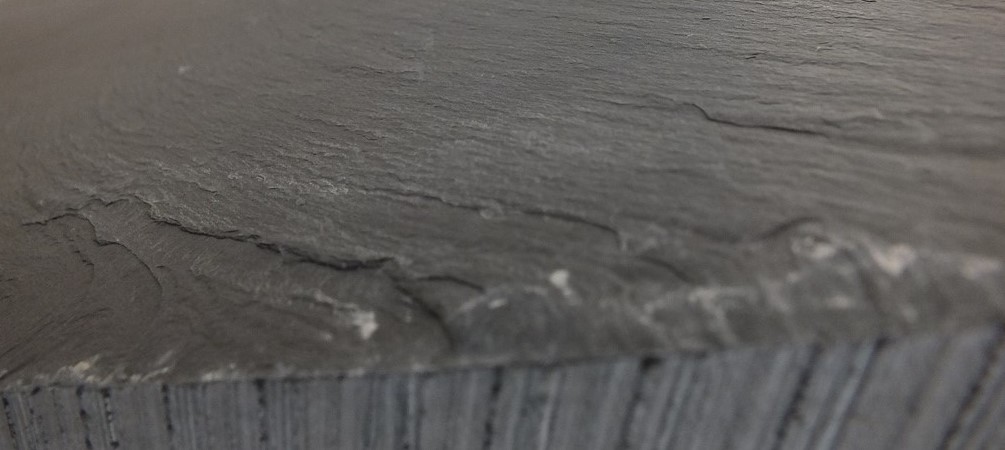 The Italian Black Slate is a natural stone that has interesting technical characteristics that make it particularly versatile to be used both indoors and outdoors.
It is a hard stone, not freezing, waterproof, resistant to compression, bending and impacts, easy to be honed, not very porous and very resistant to fire.
In Italy it is used for the roofs of buildings, but it is also ideal for facades, floors and stairs, shower trays, kitchen tops and washbasins.
Thanks to its uniform grey/anthracite colour and the regular split, it is the most appreciated slate on the market and the most requested by international architects.
The processing of Italian Black Slate is not very different from that of the past, still today in fact, it is not sawn with gangsaw or diamond wire. Very important is still the work of the "Spacchino" to flake "Stumps" (blocks) into thin slabs and thus exploit the natural "layering" of the stone.
Split slabs are the most requested because this is precisely the process that distinguishes the Italian Black Slate from all other materials.
Alberti & Alberti has in stock a wide selection of slabs with two split surfaces, but thanks to its own machinery, can make polished and brushed surfaces with the additional possibility of providing a second flat surface.
NEW SLABS AVAILABLE IN OUR WAREHOUSE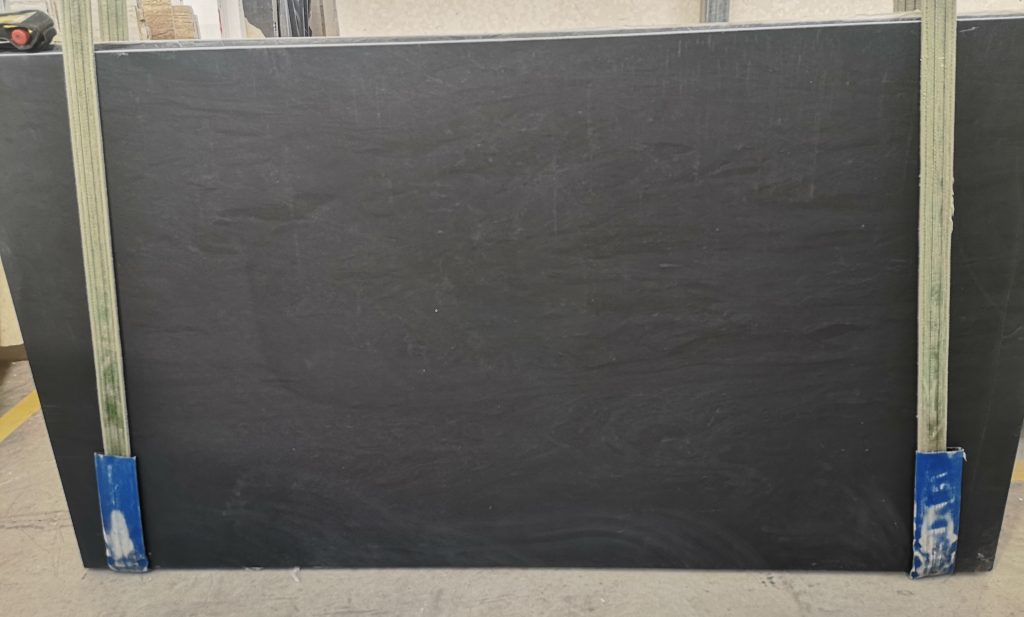 2 CM THICKNESS SLABS: 77 sqm
3 CM THICKNESS SLABS: 45 sqm
You can check the wide availability of this material directly in our online warehouse or by sending us a request for further details.